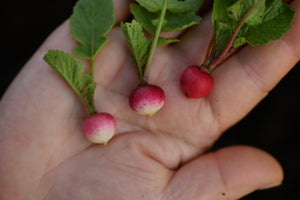 Ideas | | Inspiration
Tender, mild, juicy, sweet, and adorable. Their short time in our elevated growing trays in our greenhouses contribute to healthy, snappy green leaves that are edible along with the root. Butter, salt, splash of lime juice, done.
Individual product purchase options will be available in the future. Please subscribe to our newsletter for updates.